We understand that feeling confident that your dentist is informed of the latest dental techniques and best practices is paramount to building a trusting relationship with them. The caring dentists at Madison Yards Family Dentistry are not only well-informed, they are also dedicated to providing comprehensive dental services with care to their patients.
What Makes Our Atlanta Dentists Different
Our caring Atlanta dental team works hard to make patients feel at ease. Taking the time to explain complicated and confusing procedures to patients is part of the job. Our compassionate team does not pressure patients into procedures. We ensure our patients are comfortable and feel confident in their decisions before we move forward with treatment.
Our dentists focus on building lasting, trusting relationships with their patients and provide an unmatched level of care. Contact our office today to schedule an appointment with one of our local dentists!
Meet Your Madison Yards Family Dentistry Dentists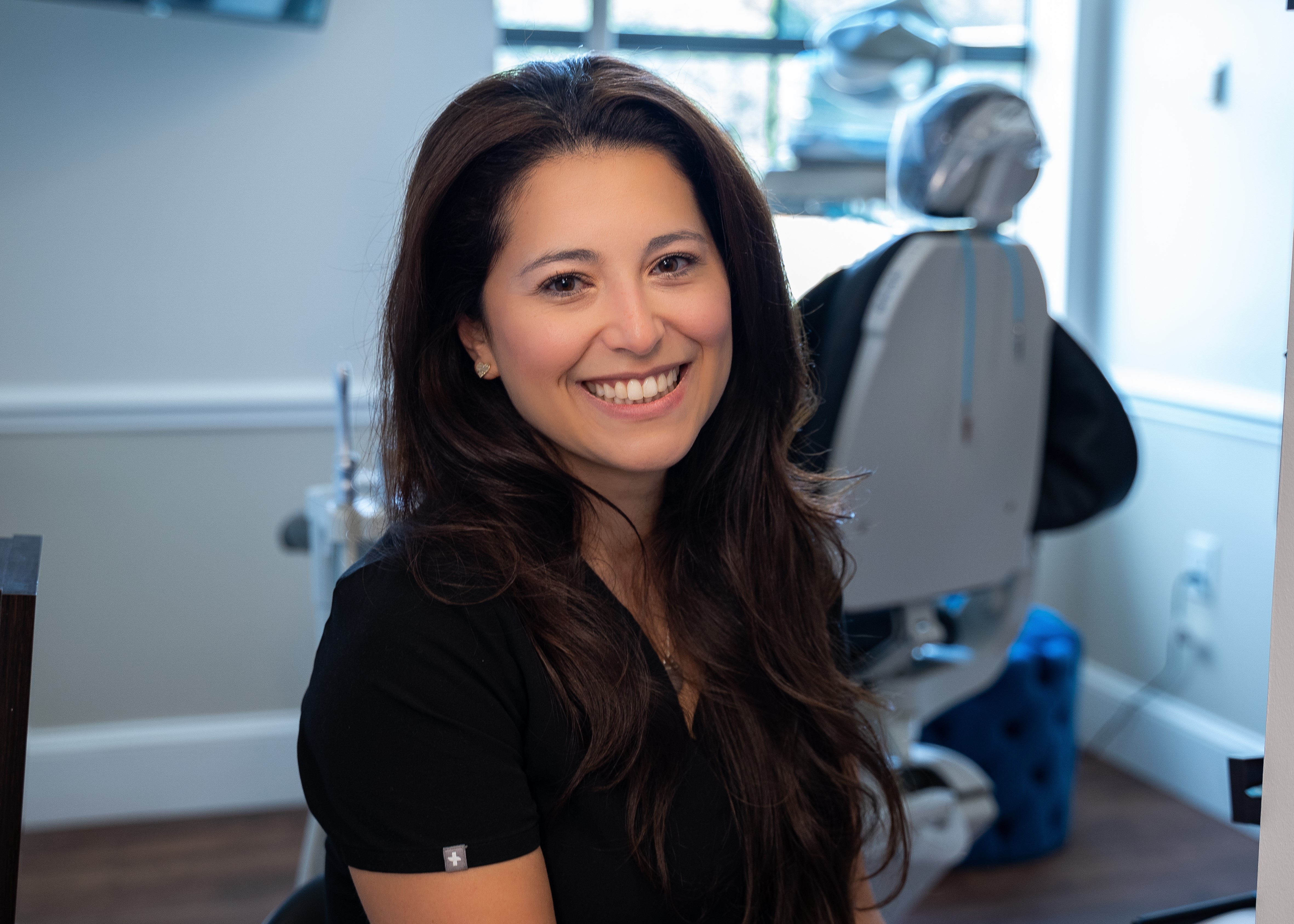 Dr. Sara Mouzi-Escobedo
Dr. Sara Mouzi-Escobedo received her Doctor of Dental Surgery degree from Baylor College of Dentistry in Dallas, Texas in 2010. Dr. Mouzi developed a passion for dentistry after realizing that the profession was the best of both worlds—art and science. She loves working with her hands and creating beautiful works of art through her patients' smiles, while also utilizing science and technology. The personal interactions and relationships she is able to build with her patients are some of her favorite parts of this job.
To stay up to date with the latest advancements in dentistry, Dr. Mouzi enjoys taking advanced continuing education courses. She is also an active member of the American Academy of Clear Aligners, Get It Straight Orthodontic Study Club, Spear Study Club, and the Hispanic Dental Association.
She recently moved to Atlanta, originally from Texas. Her husband is also in the field of dentistry and is currently attending an orthodontics residency. Being new to Georgia, Dr. Mouzi is enjoying exploring the area with her husband and their fur baby, Otto.